Sold Out $540.00
or make 4 interest FREE payments of $135.00 each item fortnightly with
More info
6 months WARRANTY 
Guaranteed working condition
Chrome body
Polaroid single-lens reflex camera
Made in 1972-1977
Manual focus: 10" to infinity
Shutter speeds from 1/175th to 10+ seconds
Takes Impossible film with no batteries required
Bundle Includes: X1 Impossible SX-70 Colour Gen 3 and X1 Impossible SX-70 Black&White Gen 3 film.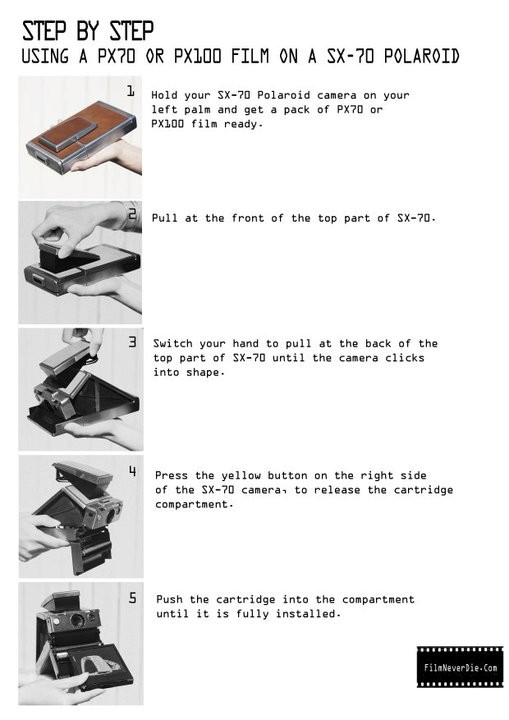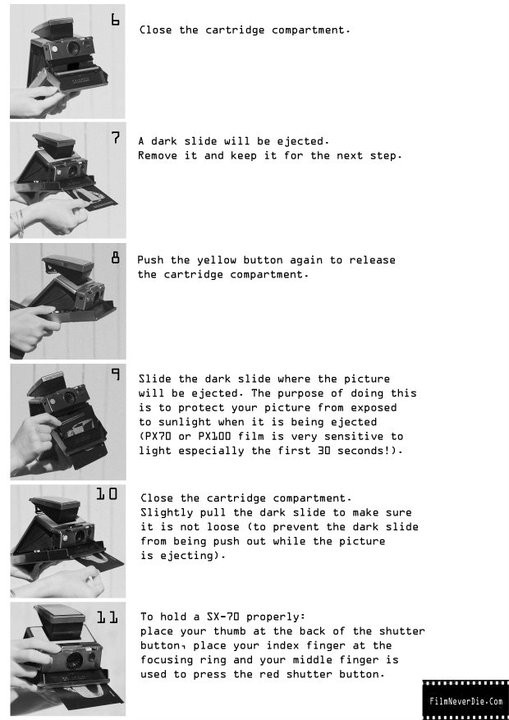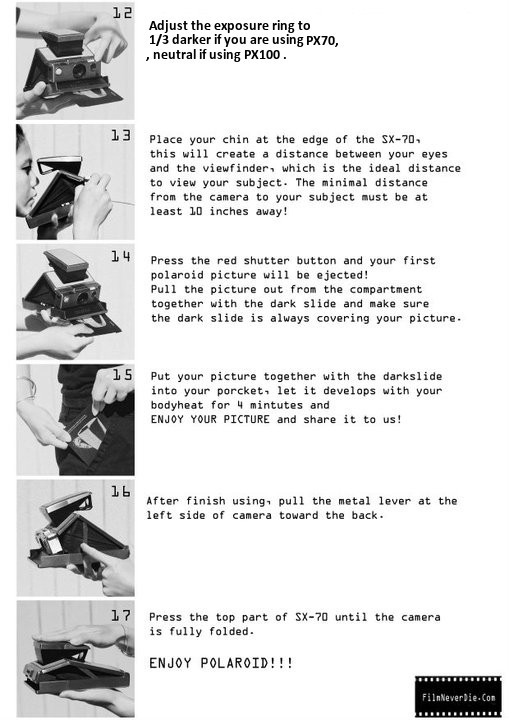 Film Included
Black And White
Black and white instant film for Polaroid™ SX-70-type cameras with white frames. Thanks to a newly developed emulsion, this film boasts incredible black and white tones, a high level of detail and sharpness, and stunning image quality. 
(X2) 8 exposures per pack
Type: Black and white instant film for Polaroid™ SX-70-type cameras with White Frames
Format: 3.5 x 4.2 in (8.8 x 10.7 cm)
Image area: 3.1 x 3.1 in (7.9 x 7.9 cm)
Finish: Glossy
Development: 10 minutes approximately at 70°F (21°C
Battery: Built in, long lasting battery to power up the camera and flash
Colour
The new 
Polaroid sx-70 colour film
 exhibits the latest crystal shielding technology that blocks most of the UV light to allow less 'sunburn', better accuracy in colouring but still give you the 'film' kick. Besides, the film is extremely sensitive to temperature, the warmer it is the pictures will come out reddish / yellow , cooler the temperature it will be bluish.
For long lasting premium results store unopened film packs in the fridge around 5-10°C. Please do not freeze the film!
To allow no 'sunburn' at all on the picture please REALLY make sure to shield your pictures IMMEDIATELY from light after they get ejected from the camera, and let them develop upside down on a flat surface or put it into your pocket (e.g. with your hand, a darkslide, shoot into a box, etc...) - the first half of a second is crucial! You may carefully let the pictures slowly develop in the palms of your hands.